​Shirley Parsons is delighted to announce Duncan Cooke as the Regional Lead for SP ANZ.
Duncan, who first joined Shirley Parsons in 2009 as a consultant before quickly being promoted to Managing Consultant and Divisional Manager, will use his extensive experience to help launch Shirley Parsons in both Australia and New Zealand.
With over 16 years' experience working in careers, most of his time has been spent in HSEQ and helping set up Shirley Parsons Executive Search. Duncan started out working in the professional services sector, supporting consultancies, banks, retail, and FM providers before relocating to New Zealand in 2017.
Duncan says:
"I'm genuinely excited about what SP ANZ can do over the next few years. We've got a fantastic team in place with a good mixture of experience, skills, and personalities. Seeing how Shirley Parsons has successfully expanded and still managed to retain much of that original DNA and personality is a credit to the company ethos. For me personally it feels like I've come full circle."
Director and Co-Founder of Shirley Parsons North America Tim Melvin says:
"During Duncan's time with us previously, he made significant contributions to the company's growth, and is incredibly well-respected. He's a humble team player who is truly passionate about helping others succeed and develop.
I'm confident that Duncan will be an asset to our team and will drive us towards achieving our ambitious goals over the coming years."
​
Shirley Parsons ANZ.
Shirley Parsons ANZ is the latest global expansion from Shirley Parsons.
With branches already in the UK, Netherlands, Denmark, Germany, Taiwan and North America, this latest expansion is being made to meet the increasing demand of the industry and put them in a better position to deliver their professional services offerings to a growing client-base in the region.
Identifying the gap in the market and the opportunity to take the next logical step in ongoing international growth, Shirley Parsons ANZ will be able to use their expertise to find the right people to fill HSEQ roles within companies and work with businesses to identify career advancement qualities within the staff they already have.
Building relationships and adding value.
Duncan, who has two young daughters and a third at university, believes it's important to 'treat people how you'd want to be treated.' He says:
"Be responsive, genuinely curious, and really listen to what they have to say. At the end of the day, it's all about building relationships with people and adding value. I think at its core this is what Shirley Parsons has always done very well. Beyond that I think it's important to be yourself, let your personality come through and be authentic.
All the team at Shirley Parsons would like to welcome Duncan back to the company and are excited to see what he brings in Australia and New Zealand.
​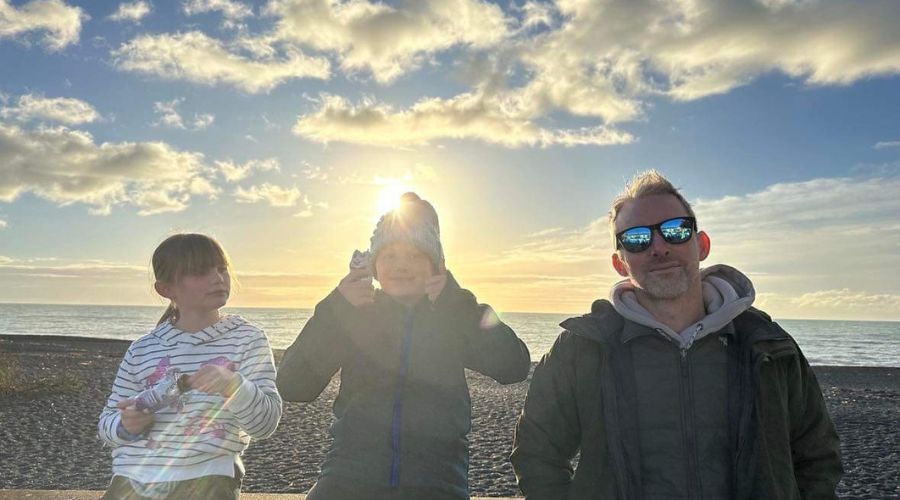 If you would like to find out more about Shirley Parsons ANZ or if you have any questions, contact us below:
​